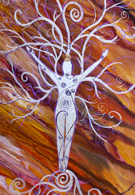 Embrace Wellness is centrally located on Golf Avenue near St. Clare's Hospital in St. John's, NL. Convenient off-street parking is available. Exact address is given at time of booking.
Cheryl Fenk
(709) 725-1816
cherylfenk@gmail.com
Appointments are available:
Wed
nesday
11:30
a
m - 7 pm

Payments accepted:
Cash, Credit Card, Personal Cheque, e-Transfer
Holidays:

Embrace Wellness will be closed Dec 22/18 to Jan 2/19.


Embrace Wellness / St. John's, NL / (709) 725-1816 / cherylfenk@gmail.com