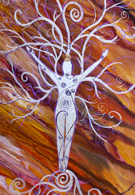 ArōmaTouch
Massage
The ArōmaTouch technique layers a specific combination of
therapeutic grade essential oils to improve stress management,
immune support, inflammatory response and homeostasis in the body.
This full body treatment is a beautiful way to restore your sense of well being.
And the mix of essential oils will make you say WOW!
1 hr $105
1.5 hr $145


Hot Stone Massage
Smooth, heated basalt stones are used to melt away tension in this full body therapeutic treatment. Pure bliss!
1 hr $105


Relaxation Massage
A full body treatment designed to increase circulation, release muscle tension and quiet your mind. A full system reboot.
1 hr $90
1.5 hrs $130


Aromatherapy Massage
Enhance your relaxation massage with your choice of doTERRA essential oil blend.
1 hr $95
1.5 hrs $135
Indian Champissage TM
Performed while seated, this Indian head massage addresses deeply held tensions in the upper back, neck, shoulders, arms, scalp and face. Soothing and restorative. Not available as a stand alone treatment.
Add on to any other treatment: 30 min $50



Reflexology
Originally practiced by the ancient Egyptians, reflexology stimulates pressure points in the feet to restore balance throughout the body. Includes foot soak and scrub. Supremely relaxing.
1 hr $90

Healing Touch
Healing Touch is a relaxing, nurturing energy therapy that helps to balance physical, mental, emotional and spiritual well being. Gentle techniques are used to help restore depleted energy and leave you feeling grounded, centered and refreshed.
1 hr $60

Infusion
This combination of hot stone massage & relaxation massage will melt away tension from body and mind, leaving you peaceful and grounded. It's the best of both worlds! And your treatment is enhanced with your choice of doTERRA essential oil blend.
1.5 hrs $155
Sanctuary
Learned in Thailand at the Panpuri Spa, this treatment is specifically sequenced to invoke a state of deep relaxation. After a soothing foot soak and scrub, you are immersed in a full body massage incorporating chakra balancing and shiatsu. A calming
oil blend of Lavender, Sweet Marjoram, Roman Chamomile, Ylang Ylang, Sandalwood & Vanilla further enhances your relaxation experience.

1.5 hrs $140
Swoon
This full body relaxation massage is complete only after a very thorough scalp and foot massage. Your treatment is enhanced by an essential oil blend of magnolia, sandalwood and tropical citrus.
1.5 hrs $140
2 hrs $185


Balance
Restore your inner balance with this combination of Indian Champissage TM, Relaxation Massage and Reflexology.
2 hrs $185
Create Your Own Package

Combine any of these treatments to create a unique 1, 1.5 or 2 hour package OR add on to an existing treatment to enhance your next relaxation experience:

Relaxation Massage or Reflexology 30 min/$45

Healing Touch 15 min/ $15 30 min/$30

Indian Champissage TM 30 min/$50

Foot Soak/Scrub, Head, Hand or Foot Massage 15 min/$22

All prices include HST.
Insurance: Covered by most insurance providers under Naturotherapy/Naturopathy (except for Blue Cross).

Good idea to check with your insurance provider.